Explore Costa Navarino
Largely untouched by mass tourism, Costa Navarino harbors cultural values, traditions and a history of more than 4,500 years, which live in harmony with one of the most stunning scenic landscapes of the Mediterranean. Discover palaces and vaulted tombs from the Mycenaean era, classical temples, Byzantine churches and medieval castles, all set in a breathtaking sun-drenched, lush landscape transforming this area to an ideal historic destination.
The Westin Resort in Costa Navarino rests on a breathtaking stretch of sandy beach along the coast of the Ionian Sea, offering easy access to the best this intoxicating region has to offer. UNESCO World Heritage List sites, including famous Olympia, Mystras and the Temple of Apollo Epicurius, as well as Ancient Messini, the Palace of Nestor, are all within driving distance.
For a truly authentic experience, guests are encouraged to discover the beauty and culture of the southwestern Peloponnese. Spend time with your family by engaging yourselves in traditional activities ranging from fishing to olive oil and wine-making, or simply mingle with the local community, becoming part of an age-long heritage that spans the millennia.
FLIGHTS TO INTERNATIONAL AIRPORT OF KALAMATA (KLX)
International direct flights to Kalamata Airport (KLX) from major European Hubs including:
London, Birmingham, Manchester (UK)
Munich, Dusseldorf, Frankfurt (Germany)
Stockholm (Sweden)
Moscow (Russia)
Vienna (Austria)
Oslo (Norway)
Copenhagen (Denmark)
Paris, Nantes, Lyon (France)
Milano, Rome (Italy)
Larnaca (Cyprus)
Prague (Czech Republic)
Tel Aviv (Israel)
Warsaw, Katowice (Poland)
Amsterdam (Netherlands)
Geneva (Switzerland)
International flights to Kalamata Airport (KLX) with one stop over in Vienna, originally departing from:
Hamburg
Hannover
Nuremberg
Dusseldorf
Munich
Zurich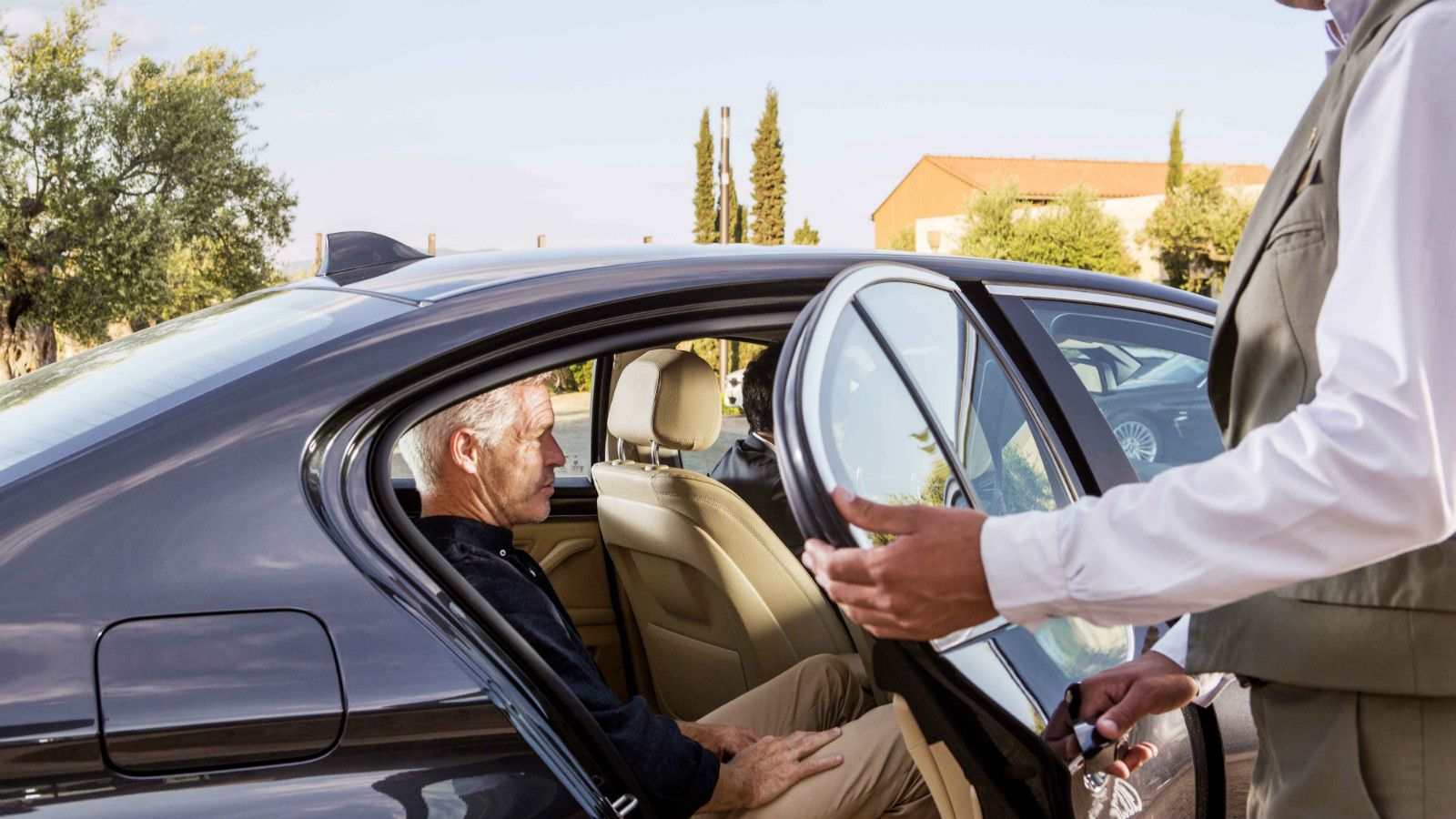 Airport Transfer
Chauffer / Taxi Service to Costa Navarino
We are pleased to arrange for you a private transfer from Athens or Kalamata Airport with a chauffer or taxi service and drive you directly to The Westin Resort in Costa Navarino. Kindly click below to submit your request and our concierge team will reply back to you within 48 hours from your submission.
View all available airport transfer options >>
Airport Car Rentals
Through Hertz
The Westin Resort has especially partnered with Hertz to offer guests preferential car hire rates for the journey between the resort and Athens International Airport (ATH) or Kalamata International Airport (KLX). Kindly click below to submit your request and a representative of Hertz will contact you back as soon as possible.
DRIVING DIRECTIONS TO COSTA NAVARINO
From Kalamata International Airport - Click for Google Maps Directions
From the airport, turn right and follow signs to Messini-Koroni-Petalidi-Pylos.
Proceed approximately 48kilometers following signs towards Pylos.
Before Pylos, turn right towards Gialova.
Drive through Gialova village and follow signs to "Romanos" village.
Pass "Romanos" village and follow the signs to "Navarino Dunes" and to the resort.
From Athens International Airport - Click for Google Maps Directions

Follow the direction to Lamia on the highway, choose the exit toward Korinthos E94.
Continue on route 8A/E94 (signs for Patra/Tripoli/Korinthos) and then E65.
Follow the signs for E62/E952/Kalamatas/Tripoleos and proceed approximately 4 kilometers.
Before Kalamata turn right towards Kalamata Airport.
Drive approximately 48 kilometers towards Pylos.
Follow the directions to Gargaliani/Gialova.
Proceed through Gialova and then follow signs to "Romanos" village.
Follow the signs to "Navarino Dunes".
HISTORICAL SITES OF INTEREST
Its earliest history shrouded in the mists of time, Messinia's cultural past reveals a rich tapestry of kings and queens, honor and tradition, war and friendship. The Westin Resort in Costa Navarino provides the ideal base from which to explore this checkered past. Neolithic settlements, Mycenaean palaces, Classical temples, Byzantine churches and medieval castles are all within easy reach, both in Messinia as well as in the broader.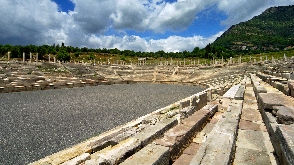 ANCIENT MESSINI
The city was built in 369 BC according to the Hippodamian grid system, so named after Hippodamus of Miletus, who conceived the idea that a town plan should reflect a rational and democratic social order. Fortifications Stretching for 9 km, the massive fortification walls of Ancient Messini are among the best preserved in Greece.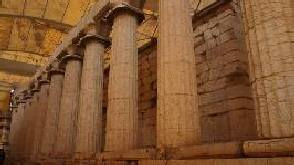 TEMPLE OF APOLLO
The first in Greece to be listed as a UNESCO World Heritage Site (The Acropolis of Athens was listed one year later), located high up in remote mountain terraine the Temple of Apollo Epicurius at Bassae (420 -400 BC) is the work of Ictinus, one of the principal architects of the Parthenon, and ranks among the best surviving examples of Classical architecture.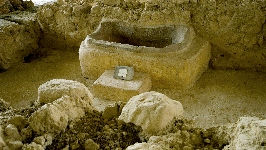 PALACE OF NESTOR
The elaborate two-story complex with royal apartments and workshops is unique among Mycenaean palaces due to its complete lack of defensive walls. The Palace of Nestor, the wise old king of Homeric fame, was unearthed in 1939, revealing more than 600 clay tablets inscribed with a mysterious script that has come to be known as Linear B.
Natural Attractions
Messinia is blessed with a wealth of natural attractions that are within easy reach and certainly worth a visit. Nearby islets – some with fascinating historical backgrounds – offer a pristine environment for relaxation and exploration, while the mainland is a veritable kaleidoscope of sandy beaches, deep gorges, enchanting lakes, sparkling waterfalls, olive groves and vineyards.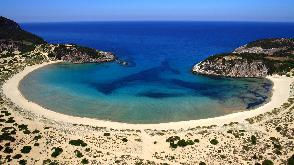 VOIDOKILIA BEACH
Explore one of the best beaches in the world.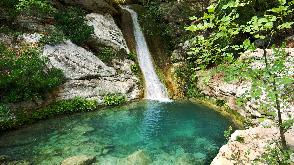 POLYLIMNIO WATERFALLS
One of Messinia's best-kept secrets.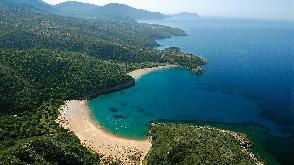 FINIKOUNDA BEACH
A sandy beach on a stretch of pristine coastline.
DISCOVER ALL HISTORICAL SITES AND NATURAL ATTRACTIONS
How To Get Here
Unable to find directions, please try again.